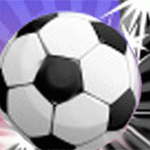 The Optimist Club Fall Soccer league is for ages 4 – 18  – age as of August 31, 2015.   Signups start June 1 and will end on June 30.  The cost is $30 per player prior to June 30.
If you would like to volunteer as a Coach  – email the Optimist Club at optimistclub@gotricounty.com and go online to our registration page and register as a volunteer.
The season will start the weekend after Labor Day.  Practice will start two weeks prior to Labor day.   The season will end October 31 with the EAC tournament hosted in Washington on November 14th. 
Be looking for a 4×4 Soccer tournament to raise money for the Optimist Club and Washington P.S. Jones Soccer team.