*******************************************

Spring Soccer Information coming soon.. Registration starts January 15.  Season is March 4 – April 8 on Sunday afternoon
*************************************
The Optimist Club of Washington, North Carolina is a civic organization run solely by volunteers.  We serve the children of our community by offering programs for them to be involved in, and by providing a variety of community service projects.
Ask us how you can help and become a member to serve the youth in our community.  Contact President, Patty Peebles email optimistclub@gotricounty.com for more information.   Or contact one of our other officers or board members:  Valinda Pinkham, Janice LaBarbera, Mike LaBarbera, Robbie Peaden, Stacy Peaden, Ann Ange, Buddy Baker or Katy LaBarbera.  Click here for more information
The club was incorporated in 1975 and supports the City of Washington and surrounding Beaufort County communities.
Over the years we have raised and spent close to one million dollars for area youth programs.
Become a member!  We are "Friend of Youth"
The following are just some of the things that the volunteers of the Optimist Club of Washington have been doing, as part of their efforts to help inspire young people of our area:
Castle Soccer for Special Needs Children, formed in 2010
Optimist Club Soccer League (about 600 children per season)
Soccer Referee Certification
Kid's Speak out for 5th Graders
Soccer concession stand fundraisers
Girl Scout Leader Recognition
Support area Boy Scout Troops
Fundraiser at the Cycle North Carolina Ride in Washington 2011
Soccer camp fundraiser for high school soccer teams since 1996
Sponsor for area youth softball, baseball, football, soccer and basketball teams
Support for the Patrick Cochran Memorial Skate Park
Four (4) College Scholarships of $1,500 each
Hold Essay contest for Scholarships
Member of North Carolina Eastern Athletic Conference
Member of NC Parks and Recreation
Hold Oratorical Contest for Scholarships
Support for Boys & Girls Home of NC – Optimist Club Cottage
Support individual youth sports players, with scholarships and assistance with buying equipment.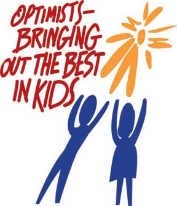 Explore our website, and consider becoming a member of this fun and dedicated group of volunteers!